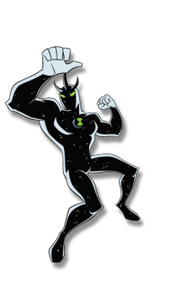 Celestialsapiens are Alien X's species. They come (And mostly live in) from The Forge though they do also live in the Milky Way.
Abilities
Edit
Celestialsapiens are omnipotent, but have Bellicus and Serena to deal with. All personalities must agree on an act before it is done.
Appearance
Edit
They look like black humanoid figures with horns on their heads and stars all over their bodies,and white hands.
Notable Celestialsapien
Edit
Add more of your Celestialsapien here....
Personality
Edit
Add more of your personality here....